Trim
Simple Eave Trim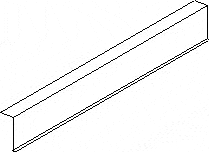 Sculpted Eave Trim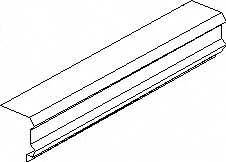 Product Description
Empire Steel offers many different types of trim. Empire Steel has the ability to manufacture trim to meet virtually any specification. The following list of trim is a small sampling of the different variations Empire Steel has to offer:
Eave Trim
Simple Eave Trim
Sculpted Eave Trim
Eave Gutter
Box Gutter
Type I Gutter
High Side Eave Trim
Low Side Eave Trim
Base Trim
Base Angle
Formed Base Trim
Base Flash
Other Trim Types
Rake Trim
Angle Trim
Corner Trim
Inside Corner Trim
Starter Trim
Jamb Trim
Head Trim
Head Trim Door & Window Trim
Tie-In Trim
Roof Conversion Trim
Gutter Trim
Feature
Benefit
Mitered Corners on all trim.
Appearance
Hems on appropriate legs.
Improved Appearance
Gutter, Rake, & Downspouts
Offered in all standard colors to match wall color.
Optional Northern Gutter System
Placement of gutter to prevent ice damage and comes with optional overflow slot in the back of the gutter. Extra fasteners and straps provided to carry barrier loads.
Yield of steel is 50k material versus 80k material.
Prevents cracking at the bends
and improve appearance.
All trim is press broken
Custom trim available for special order, virtually any shape available.
All trim is press broken.
Can often match competitor's shapes.
Provide twenty foot lengths on most trim.
Eliminates laps for better appearance and ease of erection.