Artisan 1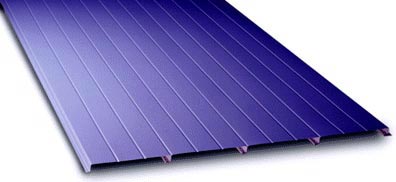 Product Description
The simplicity of the Artisan Series panel is its best design feature. Uniform dimensions and clean appearance allow the designer to plan modules, eliminate complicated pieces, and follow wall curvatures.
Gauge: 26, 24, & 22 (26 & 22 gauge may require minimum quantity)
Finishes: Galvalume & Polar White (Smooth or Embossed Texture with or without stiffner breaks).
Lengths: Maximum recommended 40'0″
Fasteners: Concealed fastening system. Artisan Series panels use the Positive fastening method and are attached directly to the substructure. The fastener is concealed behind the flush face.
Dimensions: 8″, 10″, & 12″ wide by 1″ high.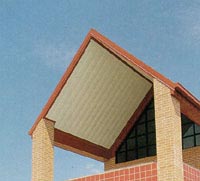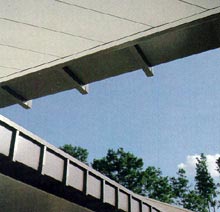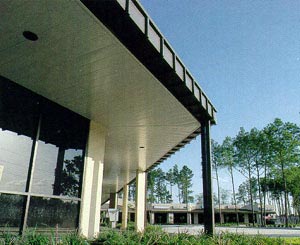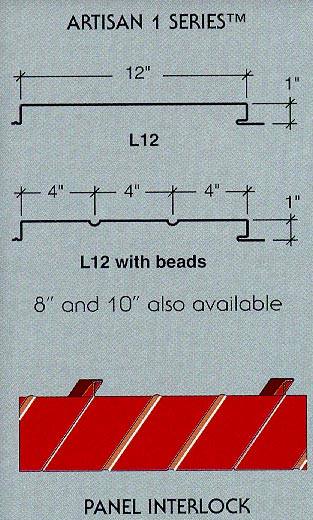 Manufactured at: Atwater, Atlanta, Memphis, Houston, Dallas, Omaha, & Phoenix
Usage: The Artisan panels are used for soffits and interior liners.
Limitations
Not recommended for external wall application.
Feature
Concealed Fastener Panel
Polar White
Available flat or with optional 2 minor pencil ribs.
The Artisan 1 is flat.
Benefit
Attractive Architectural Application
20 year polyester color warranty.
Aesthetic appearance and the ribs reduce oil canning.
The profile is easy to clean.