Purlin Extension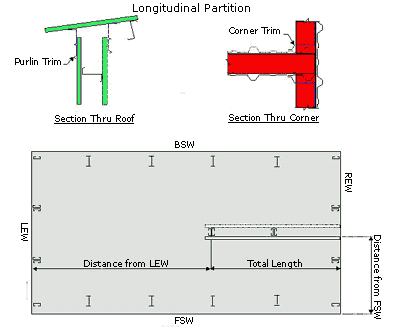 Product Description
Interior Wall System
Usage: Interior or Exterior wall System. Partitions are walls that are inside the building design to section off parts of the interior space of a building.

Limitations
Partitions must run to the roof line.
Feature
Section off space on the interior of the building.
Section off building for privacy or security.
Benefit
Design Flexibility
Economical Solution